Gawler Eagles FC - Committee
The Gawler Eagles is a non-profit incorporated association governed by a Constitution. A committee consisting of 13 members, overseen by an executive made up of the President, Vice-President, Secretary, Assistant Secretary and Treasurer, administer the objectives of the Club.

The committee meets regularly and is responsible for the administration and future planning of the Club. The committee represents the interests of the entire club and is answerable to club members at each AGM.

VOLUNTEERS
All great clubs rely on great volunteers. If you would like to assist Gawler Eagles FC on match day or behind the scenes please contact us.

Patrons
Member for Light - Tony Piccolo Mayor of Gawler - Karen Redman
Committee Executive
President - Joe Ridenti
Vice President - Ivan Garrard
Secretary - Peter Broelman
Assistant Secretary - Sean Bragg
Treasurer - Tina Ridenti

Committee
Simon Agius
Craig Cox
Frank Ielasi
Basil Mondello
Lisa Sapio
Matt Williams
Nat Williams
*************************

Member Protection Information Officer
Peter Broelman, Sean Bragg
Child Safety Officer/COVID Safety Officer
Sean Bragg
Linesman
Victor Chomik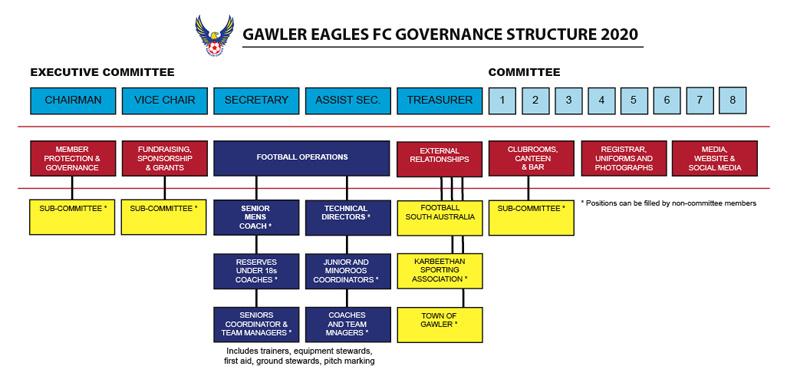 Gawler Eagles Constitution
Gawler Eagles Strategic Plan
Town Of Gawler Karbeethan Reserve Master Plan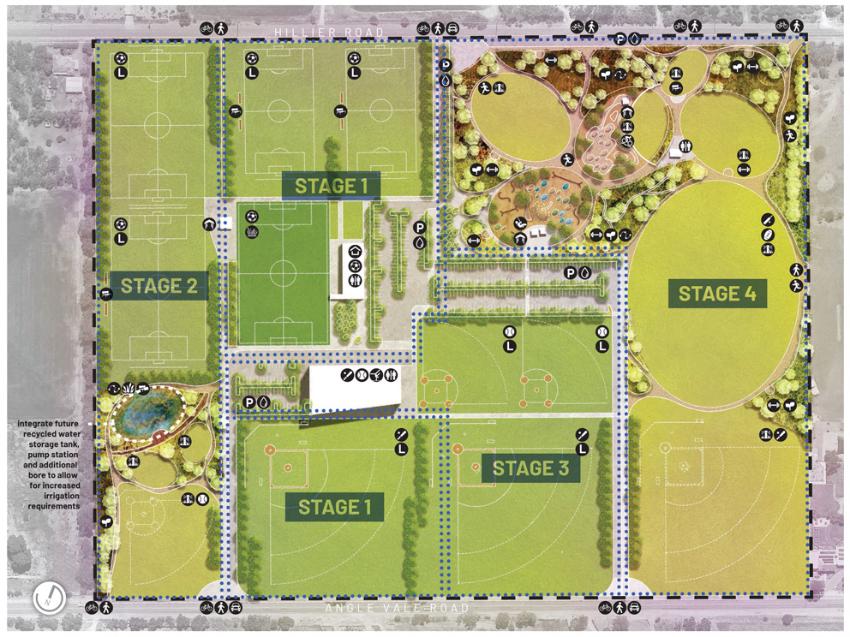 Click here to redirect to the Town Of Gawler's Karbeethan Reserve Master Plan that includes the Gawler Eagles FC.