Football at Gawler Eagles

The Gawler Eagles is based in Gawler, one hour North of Adelaide. Gawler is a great place to live, work and play with great community character and Gawler Eagles is proud to represent that spirit both at home and away.
Gawler Eagles is fully affiliated with Football South Australia and provides an opportunity for young and aspiring soccer players to play at the highest level while representing their community.

The Gawler Eagles fields teams in the following divisions:

FSA Men's State League 2
FSA Women's League
FSA Junior Premier League
FSA Junior Girls
FSA Mini Roos Football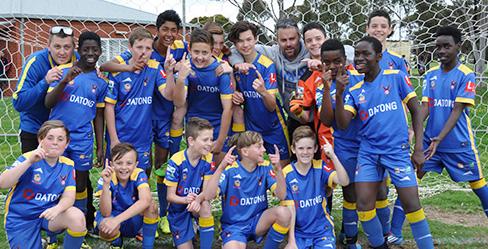 What Does Gawler Mean To The Gawler Eagles?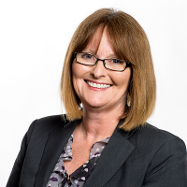 "Gawler has a long and proud tradition of supporting sport and recreation since its beginnings in 1839. Over the years sporting clubs have thrived with many now long standing and well respected in our town. The Gawler Eagles FC is one such club, established in 1978. I am proud to be a Patron of Gawler Eagles FC, and equally proud of this club's achievements and vision for the future. I congratulate the club and look forward to the next forty years of supporting football in our region."
Ms Karen Redman
Mayor Town of Gawler
Gawler Eagles FC Patron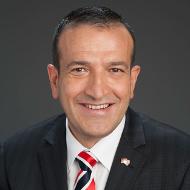 "The Gawler Eagles Football Club has a proud history of giving young people in our community an opportunity to play and enjoy playing soccer while developing their skills and well being. Being part of a team, is quite rightly, highlighted at the club. The Club is a family affair often involving many generations. Many parents stay on as volunteers, once their children are no longer playing …but their grand-children might be! The volunteers at the club make it all happen with the intention of providing sporting opportunities to our young people, some who go onto greater things in soccer. My family have been involved in the Club (in some capacity) for over 20 years and my sons (now adults) still speak fondly of their time playing for the Gawler Eagles. I was the team manager for my younger son's team for a few years and had the opportunity to meet other families in the area. The Club is a great asset to our local community."

Mr Tony Piccolo
Member for Light
Gawler Eagles FC Patron
COMMUNITY: Gawler is a vibrant community far removed from the urban sprawl of Adelaide and is the gateway to the beautiful Barossa Valley with a population of nearly 30,000. Sport is a feature of Gawler's diversity and the Gawler Eagles is proud to be the home of soccer.

PROFESSIONAL: Gawler Eagles is the furthermost Northern fully affiliated FFSA club in Adelaide. It is ideal for local players, both men and women, to play at the highest level and develop their football skills and be part of Pathways, a thorough FFSA program devoted to identifying and developing emerging talent. Gawler Eagles would love to help your child on their way to a long and enjoyable playing career. You can view details on the Pathways program on the FFSA website - www.ffsa.com.au
LOCALS: Gawler Eagles is the ONLY football code to represent Gawler throughout Adelaide. Other football codes play in local competitions, but Gawler Eagles takes its game on the road across Adelaide. We are equally proud to provide local players the opportunity to represent your community.
WOMEN: Gawler Eagles has a long and proud history of fielding women and girls teams in the FFSA competition. The girls love playing soccer and their parents and friends love watching them perform both at home and away.

MULTICULTURAL: The world game is a multicultural celebration and Gawler Eagles has a very diverse culture going back many years. Many nationalities have pulled on the blue and gold and it is this diversity that adds strength to the Gawler community.

KIDS: There's nothing better than watching boys and girls of all ages enjoy playing soccer with its Mini Roos program. A happy and healthy sport activity is invaluable to kids and parents alike. Gawler Eagles is a fun place to be for kids!

© Copyright Gawler Eagles